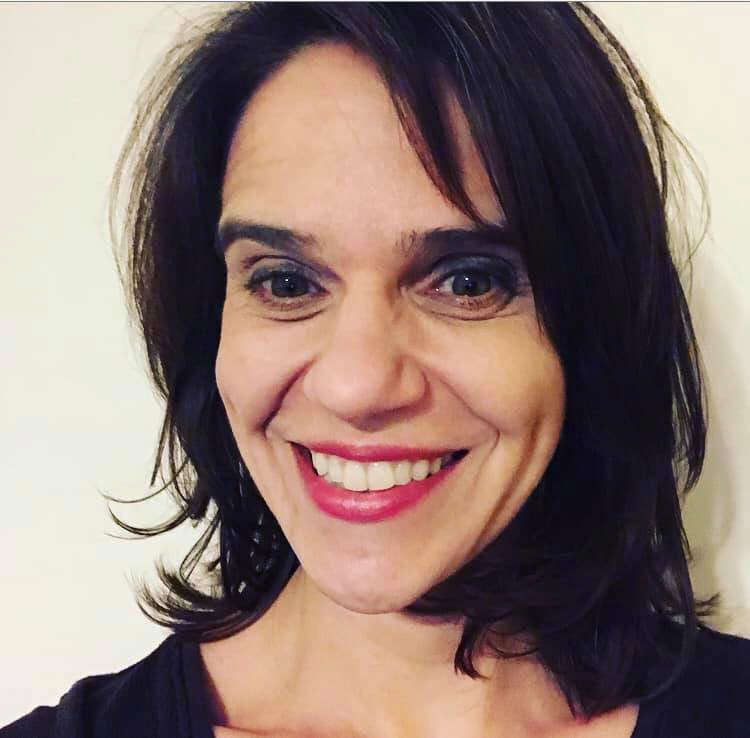 Hello, my name is Brooke Curran and I am the founder and CEO of Creative Spirit Consulting. Throughout the past 20 years, I have experienced and learned much regarding branding. Branding is a powerful experience that every business requires; branding is also an ever changing experience.
At Creative Spirit Consulting, we provide great branding solutions by listening carefully to your needs. We pay attention to details, resulting in designs that leave cohesive, professional impressions with customers as well as great branding that leverages you for success.
Are your print materials and your logo easily recognized as YOUR brand? Have you invested in finding the perfect colors, fonts, tagline and imagery that speak for your brand?
These examples are the very reason why some companies are successful while
others are not.
Coffee Talk…a little bit more about CSC
About my education and training:
In 1995, I completed a four-year university degree in Fine Arts and Design from Northern Illinois University. I studied various subjects such as typography, photography, illustration, package design, corporate identity, design theory and environmental design. For over 20 years, I have worked as a graphic designer in various industries and environments such as advertising agencies, corporate marketing departments and small design studios. As a result, I have solid, detail-oriented design skills AND production skills in various Adobe programs like InDesign, Illustrator and Photoshop as well as MicroSoft Word and PowerPoint.
How I got started doing this type of work:
As a young child, being groomed within a family retail business, taught me the importance of positive customer experience in the growing of a successful business. I was also active in school, Girl Scouts and church where I volunteered my creative talents in the of design art for everything for school yearbooks, t-shirts, fundraising posters, and more…
After graduating design school at Northern Illinois University in 1995, I promptly started my career in professional advertising. My first job was with Brian Keith Advertising in Oak Brook, Illinois where I designed home builder and real estate ads. After 3 years, I moved to the city of Chicago where next I designed for Pear Design, a small studio where our design team won numerous awards such as the Creativity 31 Award and the Communicator Award, to name a few. In 2002, I enhanced my career by becoming a freelance graphic designer and contractor as well.
I have worked with a diverse group of customers including consultants, corporate, and nonprofit organizations. Past clients include: Arjo, Discover, Edelman, Gallagher, Harris D. McKinney, Lutheran School of Theology, Jones Lang La Salle, Kendall College, Moss Graphics, National Louis University, Northwestern University, Pivot Point, Walgreens, Wire Stone and YMCA.
During my experience in working with many different industries, I have learned that every successful business requires consistent branding.
Some of my favorite projects:
One of my favorite projects recently was the designing of the logo for the 2019 ChemoBuddies 4Life Give-a-thon at CB4L.org.  ChemoBuddies 4Life is a nonprofit organization that helps cancer patients heal through connection. In order to raise money for their online "Give-a-thon" on Giving Tuesday, ChemoBuddies 4Life required marketing materials to enhance awareness and provide information for possible donors. Creative Spirit Consulting revised the current logo in order to promote the Give-a-thon and also designed flyers, postcards, social media ads and web site art. By strengthening this clients' branding, the new and improved logo for the "Give-a-thon" drew broader attention to the nonprofit and their event, thereby raising more money and awareness for their mission of saving lives. This project from start to finish was about 2 months.
Another favorite project involved designing signage for Northwestern University's entry within the National Solar Decathlon, a solar house entitled "enable". This signage project consisted of 22 signs designed to communicate the various features of this energy-efficient, movable, and handicapped-accessible home. The house itself was a labor of love built by student architects, interior designers, electricians, contractors and plumbers alike. The signage that Creative Spirit Consulting designed enabled marketing team finish FIRST place in the Communications category in the competitions which was sponsored by the U. S. Department of Energy. The entire project spanned the course of several months.
A typical project (excluding larger projects such as magazines/catalogs) can average anywhere from five to 25 hours.
Advice I would give a customer looking to hire a graphic designer:
My advice for design customers is to consider looking for someone who understands the needs of small businesses and their customer base. Does your designer understand the retail environment, your target audience, your product market? Is your designer willing to establish a relationship with you to TRULY understand your business and provide the best possible outcome and measurable solutions? Does your designer listen when you discuss your business to understand your goals, dreams and desires? Does your potential designer understand your budgetary needs? These questions should be asked and answered in every successful venture concerning or regarding design.